Tatsukazu Konda escreve história para o mangá Jūō to Yakusō
O aplicativo Manga ONE da Shogakukan revelou na segunda-feira que Tatsukazu Konda e Asahi Sakano lançarão um novo mangá intitulado Jūō to Yakusō (Beast King & Medicinal Herb) no app em 16 de agosto, com desenhos de personagens de Momochichi. Konda está escrevendo o mangá e Sakano está desenhando a arte.
© Tatsukazu Konda, Asahi Sakano, Momochichi, Shogakukan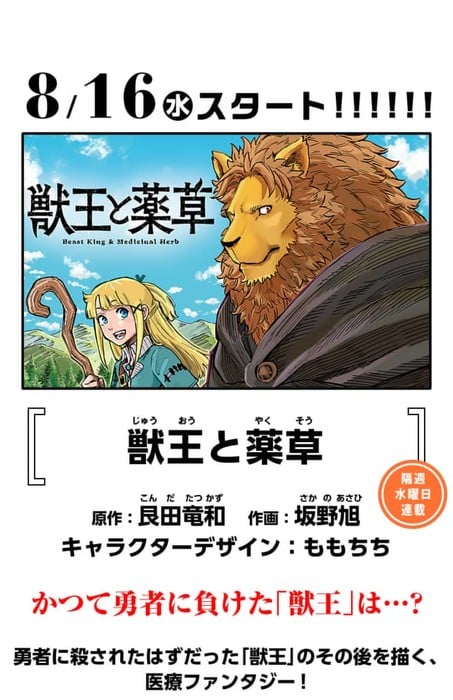 O mangá se concentrará em um rei besta que foi derrotado e que uma vez foi considerado morto pelo herói, e um médico viajante.
Sakano lançou o mangá Guardian of the Witch (Majo no Moribito) na revista Weekly Shonen Jump da Shueisha em fevereiro de 2020 e terminou em junho de 2020. A Shueisha enviou três volumes de livros compilados para o mangá. Viz Media e MANGA Plus serializaram o mangá digitalmente em inglês.
Fonte: Manga One